Gold-Standard Products For The Mining And Heavy Equipment Industries
Victus Solutions Group partners with global manufacturers to offer premium products that elongate the life of expensive equipment and increase the efficiency of mining, earthmoving or heavy construction operations.
Up Plate
As the exclusive North American partner of Up Group, Victus is proud to offer hardfacing composite wear plates designed and custom-fit to protect your expensive equipment and machinery from abrasive wear and tear during normal operation. Up Plate wear plates are replaceable, easy to install and provide a significant cost savings compared to replacing the equipment they are designed to protect.
Based on the theory of carbide precipitation hardening, UP Plate, a composite wear plate, is developed to protect the machinery and equipment from demanding abrasive wear. Using hardfacing technique, UP Plate is composed of hard layer and a weldable base plate which means the wear plate can be installed easily, both materials can be changed according to the demand.
Benefits of using fit-for-purpose wear plates also include reduced maintenance costs and downtime as well as increased machine efficiency and output.
---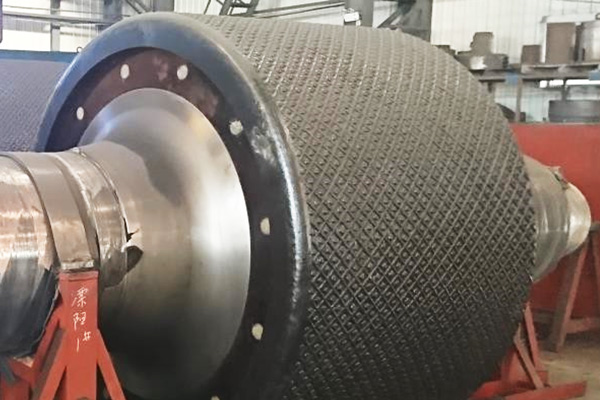 Grinding media
When ore particles go through the comminution process of grinding, then fine grinding, and finally ultra-fine grinding, the grinding media wears down and must be replaced. A high-quality grinding media can help you find an optimal balance between reducing resource output and maximizing the throughput of grinding tasks, while a lower-quality media are consumed more quickly and use more energy to boot. Low-quality grinding media can also negatively impact your entire grinding system.
Victus Solutions offers a wide variety of grinding media products, including forged steel balls, cast balls or grinding rods. Victus Solutions supplies high quality grinding media with maximum durability, designed to resist wear and deliver exceptional performance for your most demanding comminution requirements. An improvement in wear rates and life, or decrease in price of grinding media, can represent significant savings.
---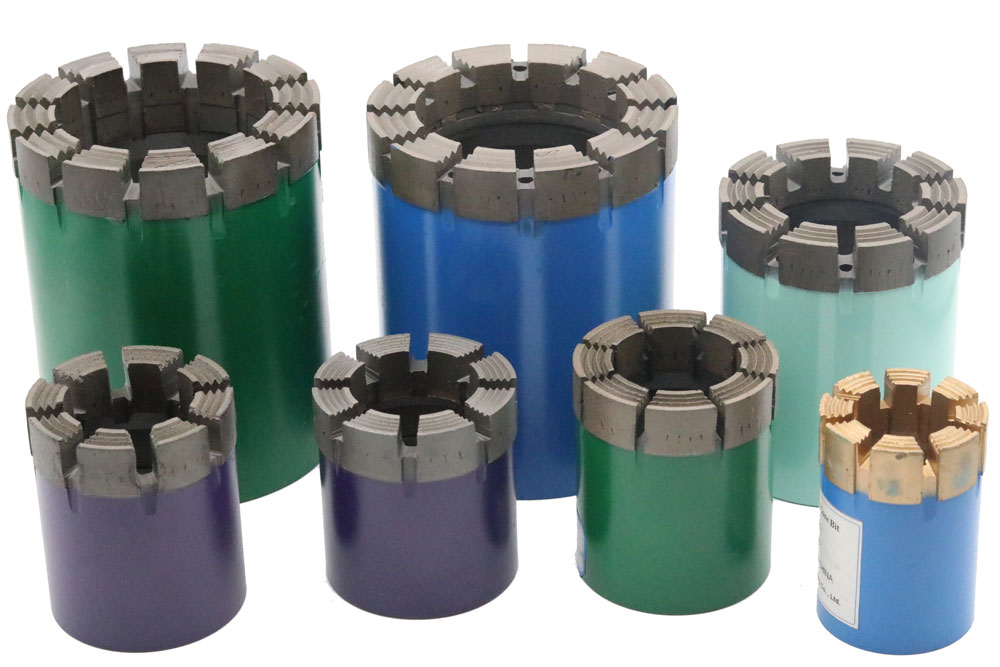 Exploration and HDD Products
Victus Solutions manufactures high-quality natural diamond core drill bits capable of delivering a higher ROP while standing up to the toughest drilling conditions.
Natural diamond surface set bits differ from impregnated bits, they are only set with a single layer of natural or synthetic diamond utilizing a hard matrix compound on the face of the bit. Its waterways are usually shallower than an impregnated bit because of the single layer of the diamonds. The diamond set design ensures sufficient overlap to prevent premature wear of the matrix.
Surface-Set diamond bits excel at drilling into relatively soft, abrasive, loose formations that can not be effectively drilled using impregnated diamond bits. Surface-Set bits are also recommended for drilling harder formations where impregnated diamond bits cannot be used.
Victus offers a full selection of expertly engineered Surface-Set bits, including a wide range of bit crowns, diamond grades and sizes, to offer the most efficient drilling across types of rock formations.
---
Drill rods
Victus Solutions high-performance drill rods are fabricated using the highest quality heat-treated seamless steel tubes. With precision, integrity and superior tensile and yield strength, Wireline drill rods consistently facilitate the best outcomes under a wide range of drilling conditions.
Offering increased wear resistance and thread protection, Geotec Wireline drill rods are a long-lasting, cost-efficient solution to common earthmoving problems.